Tiong Lian Food Pte Ltd is one of the leading importers and distributors of quality pork and other meat products. We've grown into this position by expanding the scope of our business since founded in 1974, with diverse customer bases, covering local supermarkets, e-commerce, hotels, hotels restaurants, food-courts, wet markets, food manufacturers, wholesalers, social clubs, retailers. Through our constant modernization effort, Tiong Lian has managed to achieve the Food Safety Management System(FSSC 22000) certification in March 2021. This marks a significant milestone in our continual effort to strive for highest product quality and assurance along with services of the highest standard for all our customers.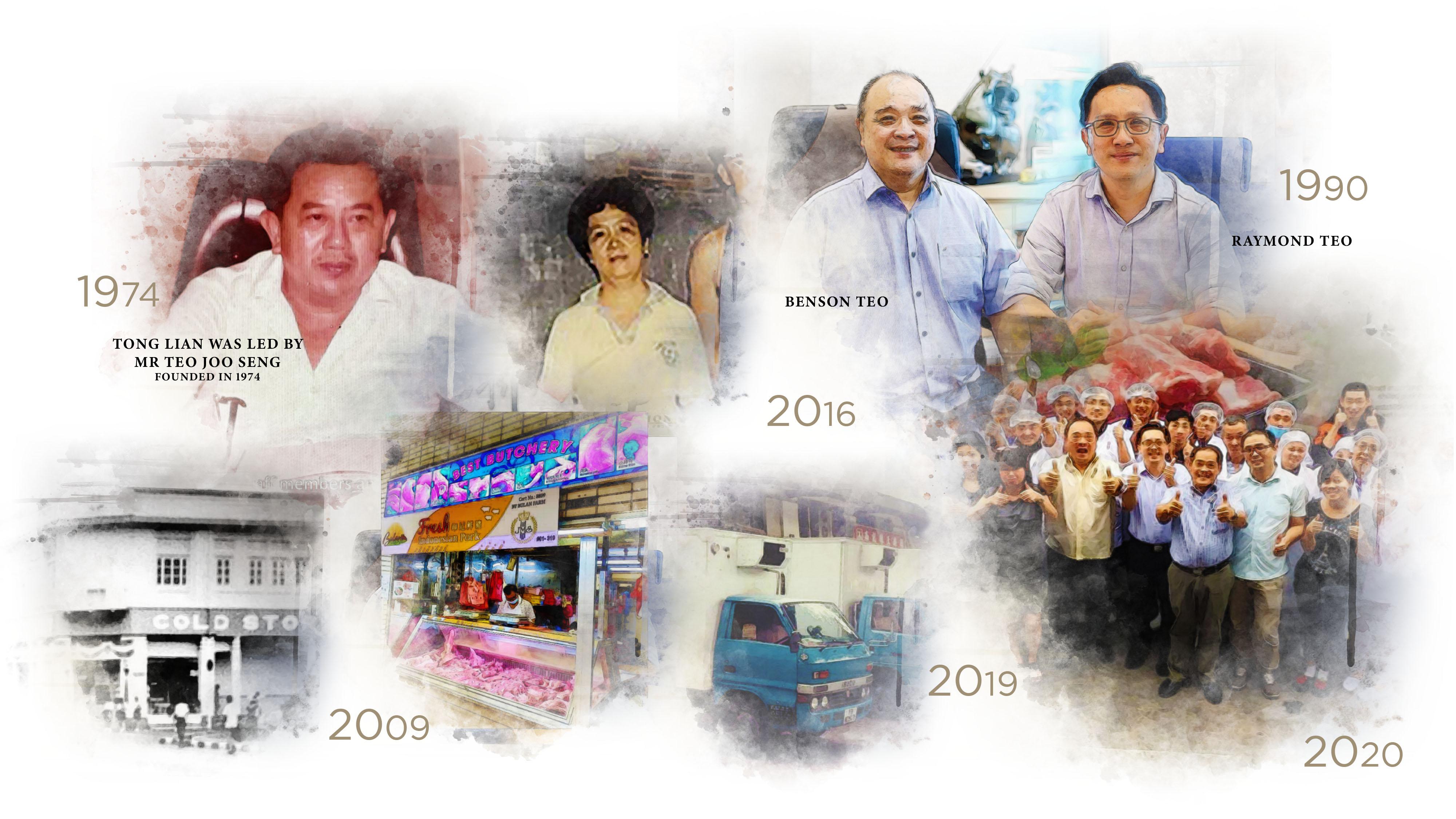 1974
Founded humbly by Mr Teo Joo Seng with 6 staffs, we supplied fresh pork and poultry to Cold Storage and Yaohan.
2019
KMP, owner of Bulan Farm in Indonesia who supply over 2000 pigs to Singapore daily invested in Tiong Lian.
1990
Mr Teo handed over the business to his 2 sons,Benson and Raymond Teo. Assured that they would be able to grow the business while maintaining the quality of service.
2020
Tiong Lian successfully shifted to a new building filled with advance productivity technology and automated machinery that smoothen and speed up usual tedious production process which enables the company to venture and explore other potential business opportunity. Today Tiong Lian has grown with over 180 dedicated staffs.
2009
Tiong Lian quickly grew to be one of the leading pork supplier in Singapore. Supplying to most of the major retail supermarkets and to over 100 hotels and restaurants in Singapore.
2023
Tiong Lian quickly ventured into the Ready To Eat Market by working with experienced and reliable central kitchen and food manufacturers to fulfil customer demands and bring unique flavours into local market .
2016
With over 100 dedicated staffs, Tiong Lian brings over 125 tons of fresh and frozen pork weekly from Australia, Indonesia and different parts of Europe.