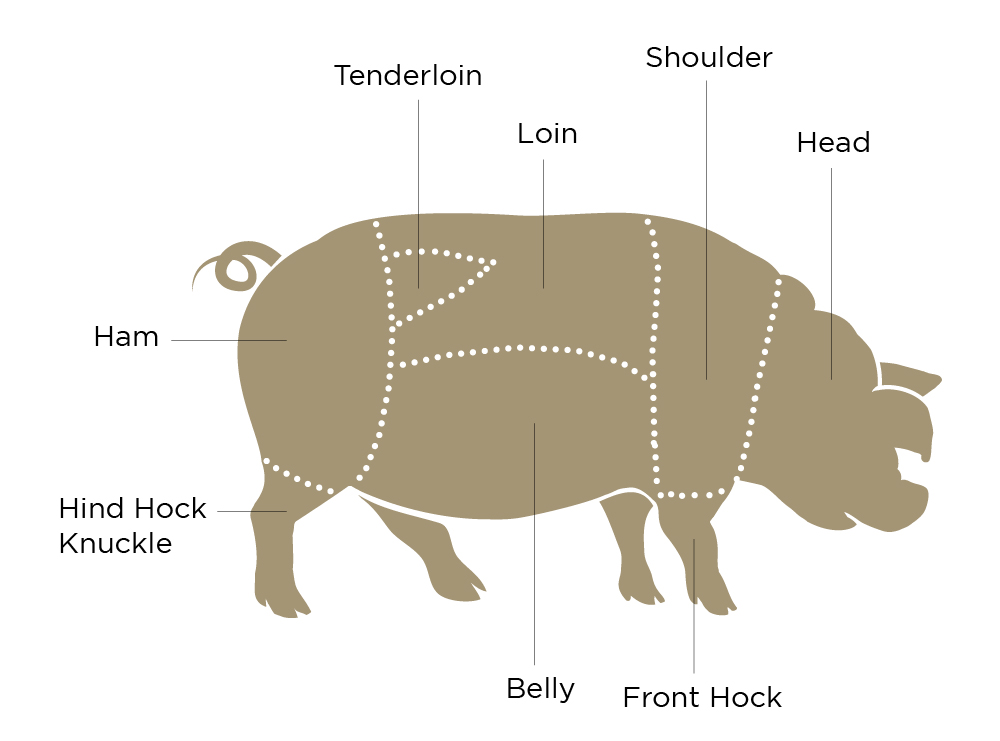 Pork Cuts
Regarded as one of the most widely eaten meat worldwide, Pork is gaining huge popularity in South East Asian market in the recent years.
We understand the art of cooking these milder meats which calls for creative touch and skills of the chefs thus sourcing for the perfect quality is Tiong Lian's priority.
The range we carry ensures consistency in taste and texture.
Our emphasis on colour and marbling will strongly influence the juiciness, tenderness and flavour of pork in any cooking!